By Elizabeth Bourgault
Throughout Yavapai County's history, war has impacted the lives of those who served and those who were left behind. The Vietnam War was one of our longest wars. According to U.S. casualty reports, 58,220 (numbers vary) service men and women died during the conflict. Twenty of those were from Yavapai County. Still listed as Missing in Action (MIA) is Lieutenant Commander Dennis Stanley Pike from Bagdad.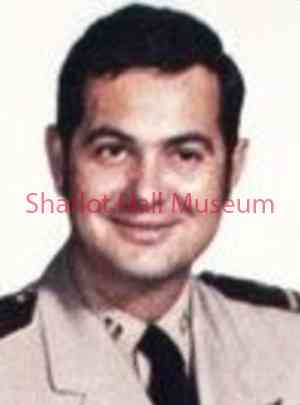 Dennis Pike was born in Globe on July 2, 1940 to Dennis S. and Gladys Hill Pike. According to his daughter, Shannon Spake, "Dennis graduated from Bagdad High School, class of 1959. He was well rounded, athletic, a very keen musician playing six different instruments and had a smooth singing voice. He was an A student, and was recognized for his mastery of mathematics and science." On June 7, 1959 at the age of 18, Dennis married his high school sweetheart, Lou Ann Roe.

He attended Arizona State University where he served as the Cadet Colonel of the Air Force ROTC detachment during his senior year and was commissioned a 2nd Lieutenant in May of 1965. However, because of an inability to distinguish certain shades of color in normal lighting, the Air Force would not allow him to fly. Dennis accepted an inter-service transfer to the U.S. Navy in November of 1967, began flight training and was awarded his wings in April, 1969.

On March 23, 1972 Pike was flying a Vought A7E Corsair II as the lead pilot in a group of four aircraft. After launching from the USS Kitty Hawk, the group split into two sections of two aircraft each. Their mission was to conduct a night strike/interdiction on a section of the Ho Chi Minh Trail which ran through southern Laos.

After his first bombing run on the target, Pike radioed that he was experiencing what he thought to be compressor stalls and extreme engine vibrations. His wingman, trailing behind him, noticed smoke swirling from his exhaust. He instructed Pike to turn east and set his power at 85%. Pike responded "negative – too many vibrations," and then said, "I'm going to have to leave it."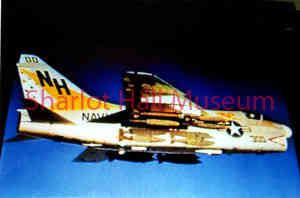 His wingman, who had closed to within a half mile of him, observed a cloud of white smoke which he thought to be from the ejection seat rocket. The aircraft was at an altitude of 4500 to 5000 feet.

A visual search was immediately started by the rest of the crew, and search efforts by the Search and Rescue aircraft continued during daylight hours for the next three days, ending on March 26th. During the search there was no voice contact or emergency beeper signals coming from the downed pilot. Visual searches were very difficult and searchers were unable to locate any aircraft wreckage because the loss location was over rugged jungle-covered mountains.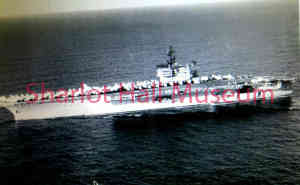 Sadly, Lt. Cmdr. Dennis Pike was not located following the accident and forty nine years later he still remains unaccounted for. He is memorialized on the Courts of the Missing at the National Cemetery of the Pacific.

Pike was a member of the "World Famous Golden Dragons" of the attack squadron VA-192. He had designed his squadron's "Golden Dragon" which was painted on their A7s.

When Dennis went missing he had been married for thirteen years. Lt. Cmdr. Dennis Pike left behind his wife, Lou Ann, a daughter Denise, a son Vincent and their youngest daughter Shannon.

"Days Past" is a collaborative project of the Sharlot Hall Museum and the Prescott Corral of Westerners International (www.prescottcorral.org). This and other Days Past articles are also available at archives.sharlothallmuseum.org/articles/days-past-articles/1. The public is encouraged to submit proposed articles and inquiries to dayspast@sharlothallmuseum.org. Please contact SHM Research Center reference desk at 928-445-3122 Ext. 2, or via email at archivesrequest@sharlothallmuseum.org for information or assistance with photo requests.