Sharlot Hall Award Recipient 2013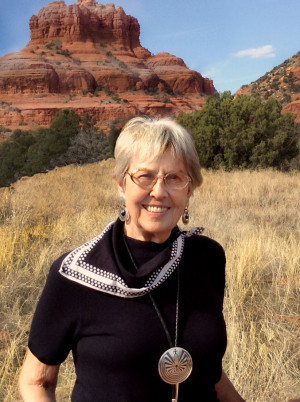 Reba Wells Grandrud moved from Albuquerque, New Mexico to Phoenix in 1982. For the next 30-plus years she has been involved in historical research, writing and publishing, as well as serving on a variety of boards and historical societies all over Arizona. She holds degrees from the University of New Mexico in education, Southwest history, and history of the American West.
She has researched such historical ranches as the San Bernardino Ranch in southern Arizona and the Richard DeKuhn homestead in Cherry, Arizona. She also served as research historian for the Yuma Crossing Foundation, which developed programs and interpretation of For Yuma and the Quartermaster Depot.

Grandrud has authored many publications including articles about the Slaughter family and the San Bernardino Ranch; Yuma Crossing; a book about Sunnyslope; and a children's book. Grandrud, who has been committed to promoting local history, has volunteered and served on the board of the Sunnyslope Historical Society.

Another interest of Grandrud's is historic trails. She belongs to several trails associations. In addition, Grandrud has served as director of the Arizona Historical Society Museum in Papago Park, as well as Heritage Fund Planner and Coordinator of the National Register of Historic Places for Arizona with the State Historic Preservation Office.

Ms. Grandrud has been a member and past president of Westerners International, past Sheriff of the Scottsdale Corral, a speaker for the Arizona Humanities Road Scholar Program, and a member of the Arizona Women's Hall of Fame Board.