Sharlot Hall Award Recipient 2010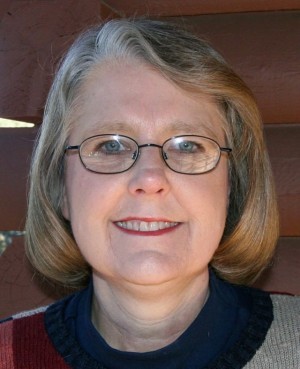 Nancy Burgess' love of Arizona history began at an early age. A native of Phoenix, her passion for the state's past began in elementary school. I grew up with Arizona pioneers and was interested in their stories," she said.

She started writing about Arizona history in the eighth grade – "little stories, fiction, about people and things and Phoenix experiences that I heard about". Her early writings "were sort of historical fiction, even though I didn't know that's what it was at the time". And, Burgess said, "I had a wonderful Arizona history teacher in high school, back in the days when they used to teach Arizona history."

During high school, she volunteered at the Pioneer Living History Museum, just north of Phoenix off Interstate 17, and continued this work until the early 1980s.

Burgess, who has a Bachelor of Arts degree in photography from Prescott College, moved to Prescott in 1984. Early on in her career as a historic preservationist, she was a private consultant in nominating historic and archeological resources to the National Register of Historic Places. When she was appointed to the Prescott Preservation Commission, she "was on the other side" and participated in that panel's approval of nominations to the National Register.

She left the commission to take the City of Prescott's job as historic preservation specialist, a position she held for more than 20 years before retiring.

Burgess has to her credit volumes of historic preservation projects, dating back to 1987, when she became ardently involved in efforts to save vestiges of the past. She has been at the forefront in grants for several historic districts in Prescott and supported the adaptive reuse of several properties, including the Elks Opera House; worked for the protection of the historic Citizens' Cemetery; and prepared numerous National Register nominations for the cities of Prescott and Sedona, the federal government and private property owners.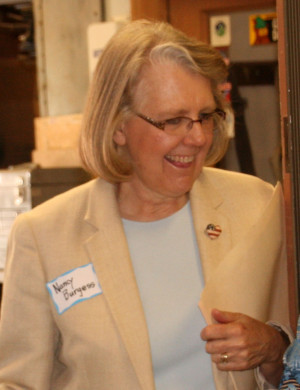 Because of her diligence in preserving Prescott's past, Burgess' work was instrumental in Prescott's designation as a Preserve America Community in 2005 and its listing on the National Trust's Dozen Distinctive Designations in 2006.

In addition to volunteering her time and talent to the Yavapai Cemetery Association, the Smoki Museum and Sharlot Hall Museum, Burgess writes books on historical Arizona topics, and she and her husband have personally restored five National Register properties.

In 2008, Burgess was named an Arizona Culturekeeper in recognition of her commitment to preserving the image of Arizona, a prestigious award that will have honored 100 Arizonans by 2012 for their passionate dedication to protecting the state's rich history and culture.

In accepting her Sharlot Hall Award, Burgess said, "Arizona has such a diverse and contrasting culture, climate, landscape and history. I strongly believe that it is my responsibility as a native of this state to do what I can, in my own way, to honor and preserve as many of these elements of this wonderful state as possible."