Sharlot Hall Award Recipient 2000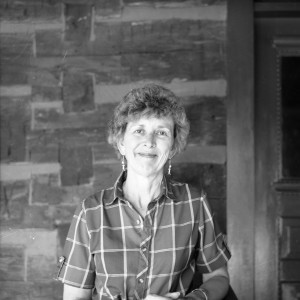 Mona Lange McCroskey's contribution to the understanding and awareness of Arizona history comes through her writing and her oral history projects. A fourth generation Prescottonian, Mona was indoctrinated in the ways of her ranching family. She spent most of her childhood at the Yolo Ranch in Yavapai County, and at the SV Ranch northwest of Wikieup. She commuted to Phoenix to finish high school, earning a secretarial science diploma. She went to work as a judicial secretary.

By 1990, Mona had earned a bachelor's and a master's degree in Southwest History from Arizona State University, and a master's of Library Science from the University of Arizona. Immersing herself in history and archival science, she began working for various historical organizations including the Arizona Historical Museum Archives and Library.

Mona's greatest contribution springs from her work as Sharlot Hall Museum's oral historian. The oral history program had been foundering until she stepped in, beginning to collect interviews in 1991. Since then, she has interviewed over three hundred people who remember the old Yavapai County, and obtained grants to make the museum's project one of the region's most comprehensive. Mona has interviewed ranchers, doctors, school teachers, business men and women, former Harvey Girls, farmers, Native Americans, photographers, postmasters and postmistresses, and car dealers. Her interviews have captured what no book or old photograph can: the day-to-day life and work of the famous and the not-so-famous.

The oral history program has spun off a number of projects. Countless donations of objects and photographs to Sharlot Hall Museum, and in additional nominations for the Territorial Women's Memorial Rose Garden have been two of the results gained through interviews. Mona has used the resource provided by her work to write and publish several articles in the Journal of Arizona History. In 1998, her book, Summer Sojurn to the Grand Canyon: The 1898 Diary of Zella Dysart, appeared.