Sharlot Hall Award Recipient 2017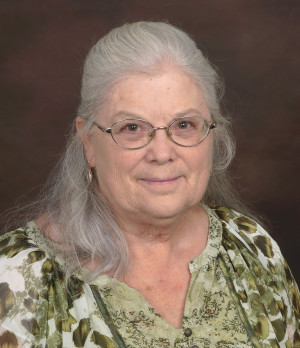 Catherine H. Ellis is the 2017 Sharlot Hall Award honoree, recognized for her wide-ranging work as a writer, author and historian. A fifth-generation Arizonan, she is a descendant of Mormon Battalion captain Jefferson Hunt, who first marched through southern Arizona in the 1840s. Her family later settled in the northeast Territory.

Catherine and husband David moved to Tucson in August 1974. After surviving the heat of one summer, they fell in love with the Sonora Desert. With six decades of residency in the state inter­spersed with brief stays in Utah, Alaska, Montana and Maryland, she has been a resident of Oracle, Arizona for over 30 years. She earned her bachelor's degree and secondary teaching certificate in biology from Brigham Young University and has been a teacher and writer for most of her adult life. She has been an editorial consultant for the Journal of Arizona History and presenter at multiple Encore University conferences. Her tireless volunteerism is evident in her work with the Oracle Historical Society, the Oracle Cemetery Association and with findagrave.com.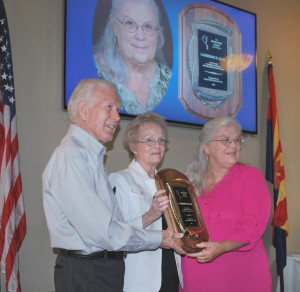 Catherine's vitae of published works is extraordinary and extensive, including such book titles as "Pioneer Women of Arizona," "Latter-Day Saints in Tucson," "White Mountains of Apache County," "Show Low" and "Snowflake." With her co-writer D.L. Turner, she received the "Barry M. Goldwater Award" for best paper on Arizona history, "The Trail to Sunset: Anton L. Westgard and Automobile Tourism in Arizona and New Mexico" at the Arizona History Convention (2013).

An extraordinary and charitable individual, Catherine Ellis is dedicated to uncovering, documenting and interpreting Arizona history, interspersed with a scientific research project or a scholarly treatise partnered with her Ph.D. husband. She does this without fanfare, with intense attention to detail, and with a genuine affection and interest in her subjects.