By Bob Harner
While the Central Highlands of Arizona has its share of famous historical figures, we should also remember the many ordinary people in Arizona's past whose courage and hard work helped transform a territorial wilderness. Today the remains of a stone cabin and a pair of graves are among the few reminders that ordinary people like Wales and Sarah Arnold lived here.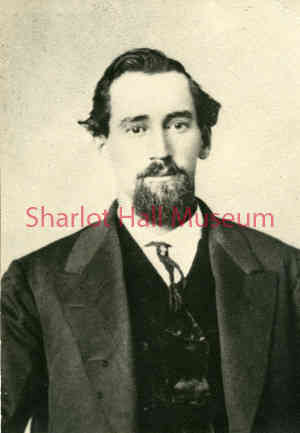 Wales Arnold was an Army private stationed in the New Mexico Territory when he was assigned to accompany government officials on their way to establish the new Arizona Territory in 1863. Posted at Fort Whipple, Wales began prospecting in his spare time, staking a claim that would someday become the productive Accidental Mine. Under pressure by miners who didn't appreciate competition from soldiers, Wales abandoned the claim. He mustered out in August 1864.

Aside from becoming Lynx Creek District's Justice of the Peace in 1866, Wales remained out of the historical record until the January 4, 1868 Weekly Arizona Miner reported: "Wales Arnold, who came to Arizona in Capt. Hargrave's Company of California Volunteers, has been appointed Sutler at Camp Lincoln. Wales is a first-rate fellow, if he does hail from Massachusetts, and we hope he will make his pile on the banks of the beautiful Verde…." The following week's newspaper noted: "Wales Arnold and Geo. D. Bowers, sutlers at Camp Lincoln, have been in town…purchasing supplies for their establishment." Unfortunately, Wales' partner, George Bowers, was ambushed and killed while again traveling to Prescott that October.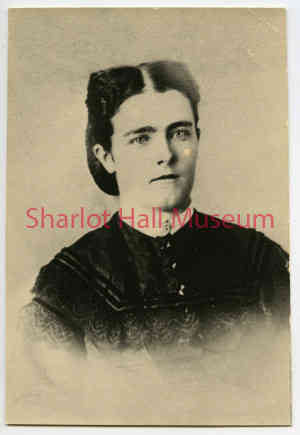 One benefit of Wales' brief partnership was the opportunity to become acquainted with Bowers' uncles, Nathan and Herbert Bowers, who owned a ranch previously owned by King Woolsey. While visiting, Wales met their 17-year-old cook, Jennie Sarah Wells (known as Sarah). The couple married in Prescott on October 24, 1869. The Miner reported the wedding in the October 30 edition, noting: "Although ourself a bachelor of ever so many years standing, it pleases us to record unions like the above, especially when we know that they spring from pure, unadulterated love, as has this one."

Soon Wales left his sutler job and laid claim to 160 acres along upper Beaver Creek, west of Montezuma Well. Wales and a new partner, Joseph Burroughs, built two isolated homes on the property (one of which was notable for thick stone walls and gun ports) and began farming.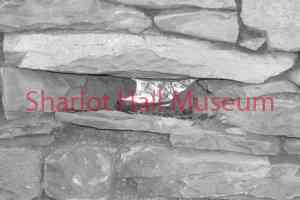 The August 5, 1871 Miner reported: "Wales Arnold, who has a fine productive ranch on Beaver Creek…was in town this week and was pleased to inform us that corn, etc., on both the Verde, and Beaver, were promising." A few weeks later, being Wales' partner again proved fatal when Joseph Burroughs was murdered by horse thieves while returning from a hunting trip, the newspaper noting his body was "bruised and shattered in dozens of places."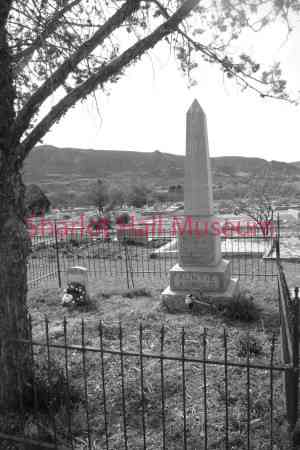 Despite the danger, Wales and Sarah remained and their home became a center of activity along Beaver Creek, including serving as the post office. Wales became an elections inspector and Justice of the Peace for the Beaver Creek District. Sarah's willingness to help others earned her the nickname "Auntie Arnold." In 1881 they sold the property, purchased land south of Squaw Peak and created the Flower Pot Ranch where they raised cattle. In 1899 they sold the ranch and moved into Prescott.Sarah died in 1909 and a bereft Wales purchased a three-piece, six-ton marble marker (the largest in the county) for her grave in Clear Creek Cemetery. Wales lived until 1913. His funeral procession of eleven automobiles was likely the first all-automobile one in the area. He was buried under a simple marker next to Sarah.

Just two ordinary people who helped create the Arizona we have today.

"Days Past" is a collaborative project of the Sharlot Hall Museum and the Prescott Corral of Westerners International (www.prescottcorral.org). This and other Days Past articles are also available at archives.sharlothallmuseum.org/articles/days-past-articles/1. The public is encouraged to submit proposed articles and inquiries to dayspast@sharlothallmuseum.org. Please contact SHM Research Center reference desk at 928-445-3122 Ext. 2, or via email at archivesrequest@sharlothallmuseum.org for information or assistance with photo requests.