By Jenny Pederson
Sharlot Mabridth Hall, founder of the Sharlot Hall Museum, was an opinionated, independent woman with a thirst for learning. She came to Arizona as a child in 1882 and quickly became fascinated with the Territory's history. Trips into the growing town of Prescott and conversations with "old-timers" knowledgeable about the early history of Arizona further encouraged this fascination.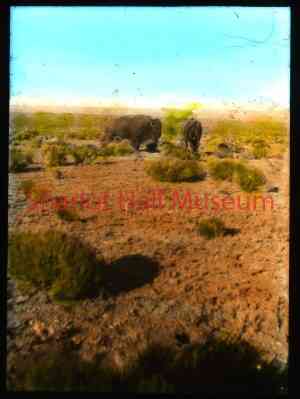 This drive to learn about the history of her adopted home state informed her work as Territorial Historian, a position she held from 1909 to 1911. In this role, Sharlot took on the responsibility of collecting and caring for the history of Arizona while searching out the people and places that had shaped the Territory's past.
During her tenure, Sharlot took multiple trips around Arizona, collecting objects from the families of original settlers and interviewing the Territory's longest residing citizens. One of her lengthiest trips was a seventy-five day tour of the Arizona Strip, begun in July 1911 in Flagstaff, Arizona, and completed in October of the same year.
At the time of her journey, the Arizona Strip was a little known region, comprising nearly 5 million acres, and stretching from the Colorado River to the northern border with Utah. It is an arid, rugged landscape with varied elevation and intriguing sights. To prepare for the trip, Sharlot tried to do her research; however, little material was available that discussed the region's history and people.
Native populations, including the Navajo and Paiute, had long occupied the Strip. In the mid-to-late 1700s, Spanish explorers like Atanasio Dominguez and Silvestre Velez de Escalante journeyed through the region, and in the mid-1800s, white settlers began homesteading there. By 1900, Utah had started to show an interest in annexing the area.
Recounting the preparations for her trip later in a presentation to a group of Boy Scouts, she said that it was "utterly impossible to get any accurate information either before we left or from those we met on the way." She went on to say that she encountered the "greatest amount of misinformation. No one seemed to be able to tell us where there was any water nor where the roads really ran to."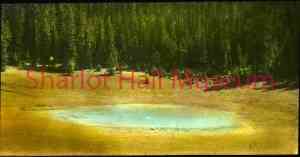 A primary goal of her trip was to acquire historical information about the people who lived in Northwestern Arizona, the region's landscape, its natural resources, and to articulate its economic potential in an effort to lend support to the argument that Arizona should keep the Strip as part of its' territory and not allow Utah to annex it.
A July 8, 1911 article in the Journal Miner reflected these goals, but also referenced the challenges of such a journey:
"The trip will undoubtedly be attended with hardships and privations, but in this respect Miss Hall faces her official duties imbued with a keen interest and a willing heart to secure data that is so much to be cherished and which will complete some of the most interesting chapters of the history of Arizona."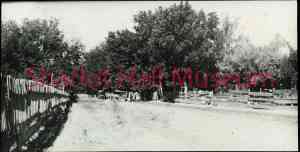 During the trip, Sharlot was inspired by what she saw and wrote extensively on the colorful and vibrant landscapes such as the Kaibab Plateau, North Rim, and Vermillion Cliffs; mining operations; her exchanges with Native peoples; happening upon Pre-historic ruins and petroglyphs; visiting established Mormon settlements; and encountering herds of wild bison.
Upon completion of the trip and return to Phoenix, she spoke with newspapers, schools, and the general public about her journey. In an interview with the Republican of Phoenix, Sharlot recalled that "it is a country abounding in a wealth of timber, and of agricultural and mineral resources. It abounds in sublime scenery."
Learn more about the sights, people and places of her trip to the Arizona Strip. Join us Saturday,
January 18, 2020 at 2 pm in the Lawler Building at the Sharlot Hall Museum.
"Days Past" is a collaborative project of the Sharlot Hall Museum and the Prescott Corral of Westerners International (www.prescottcorral.org). This and other Days Past articles are also available at https://www.sharlot.org/articles/days-past-articles.l. The public is encouraged to submit proposed articles and inquiries to dayspast@sharlothallmuseum.org. Please contact SHM Library & Archives reference desk at 928-445-3122 Ext. 2, or via email at archivesrequest@sharlothallmuseum.org for information or assistance with photo requests.