By Elizabeth Bourgault
Frank Schiel, Jr. was born in Phoenix on November 20, 1917 to Frank and Virdie Fernandes Schiel. In the early 1920's, the family moved to Prescott and lived at 128 N. Summit Avenue. At that time, Prescott's population was only 5,010. As a youngster, Frank loved the idea of flying and spent hours building model airplanes. He was a Daily Courier paperboy and active in Boy Scouts. In junior high, Frank organized the Prescott Junior Aeronautical Club, and in high school he was known as the "Flyin' Cowboy." Carl Hickerson, who owned a plane, wrote that "Frank used to hang around our hanger… wanting to help and to know how things worked. He got rides with all of us."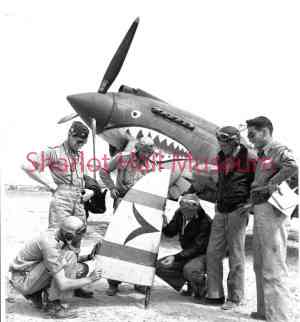 After graduation in 1935, Frank declined a West Point appointment for two years at the University of Arizona, knowing the Army Air Corps required two years of college to be considered for the Air Cadets. He once stated that "he would rather fly than walk."

He was accepted into the Army Air Corps, completed basic training at Randolph Field and, after months of intensive training at Kelly Field in Texas, was awarded his coveted wings as a 2nd Lieutenant on November 28, 1939.

Frank was recruited into the American Volunteer Group (AVG), known as the "Flying Tigers," of the Chinese Air Force in July 1941.

For three years, the second Sino-Japanese War, had been raging between the Republic of China and the Empire of Japan. By the end of 1939, Japanese forces had destroyed most of the Chinese Air Force and overtaken all the port cities, leaving the Burma Road as the only lifeline to the sea for the Chinese. In 1940, at Chiang-Kai-shek's request, General Claire L. Chennault headed to Washington D.C. to promote his plan to President Franklin Roosevelt to get as many fighter planes, bombers and pilots as possible to fly for China.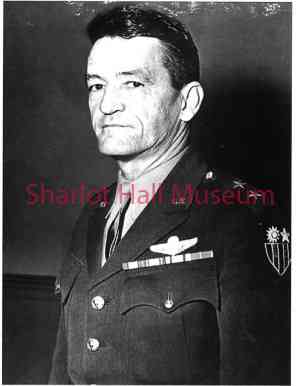 Roosevelt agreed to allow American pilots from the Army Air Corps and Naval and Marine Air Services to resign their posts with the understanding they would be reinstated to their former ranks upon completion of their contracts. Pilots would receive $600 a month, $675 for flight leaders and $750 for squadron leaders. For each Japanese plane destroyed, the Chinese government guaranteed a $500 bonus. The deal was kept secret to maintain American neutrality.

The Flying Tigers became reality under General Chennault, an outstanding air combat tactician and one of America's most innovative military aviators. More than 100 pilots were recruited at U.S. military bases and from 41 states, and he was able to obtain 100 new Curtiss-Wright P-40 fighters.

Military experts predicted the Flying Tigers wouldn't last more than three weeks in combat. However, they fought for seven months over Burma, China, Thailand and Indochina and achieved one of the finest air combat records in history, destroying 297 Japanese planes with 153 probables. In fifty air battles, they whipped the Japanese Air Force without a single defeat. They lost 12 P-40's in combat and 62 on the ground. Four pilots were killed in air combat, six by antiaircraft fire, three on the ground by enemy bombs and three taken prisoner.

Frank joined this elite group in July 1941, sailed from San Francisco on July 23rd and disembarked in Rangoon, Burma in September. Next week's article highlights Frank's exploits and awards while flying with the AVG and the China Air Task Force.

A comprehensive exhibit curated by the author honoring the life of Major Frank Schiel, Jr.is currently on display in the Viewerie at the Prescott Public Library through the month of November.
"Days Past" is a collaborative project of the Sharlot Hall Museum and the Prescott Corral of Westerners International (www.prescottcorral.org). This and other Days Past articles are also available at https://www.sharlot.org/articles/days-past-articles.l. The public is encouraged to submit proposed articles and inquiries to dayspast@sharlothallmuseum.org. Please contact SHM Library & Archives reference desk at 928-445-3122 Ext. 2, or via email at archivesrequest@sharlothallmuseum.org for information or assistance with photo requests.