By Jenny Pederson
From the organization's earliest days near the end of the 19th century, education was an essential aspect of club work. Regular meetings generally included a literary section where members researched and presented papers about historical topics, as well as prepared criticisms. Topics included the history, culture and cityscapes of European nations, such as France and England. From minutes taken in the first few years of the club's existence, literature and art were popular topics.

The ladies involved in the club had families, many with small children. Because of this, education was not only for personal fulfillment or betterment, but also something many members saw as a priority for the entire community. As mothers and wives, members might have felt that issues relating to the education of their loved ones and the community's youth, particularly literacy and wider access to books, were relevant and appropriate to comment on.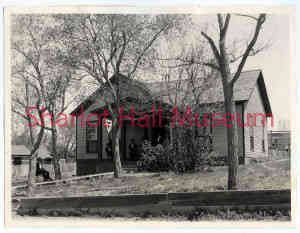 Discussion of books and a place to house them began at the first official meeting on October 7, 1895: "A discussion in regard to a place for keeping the books followed, and the President [Mrs. Tritle] appointed Mrs. Sloan, Mrs. Shepard, and Mrs. Coleman a committee to see about a book case." A couple of months later, members placed one of their own, Miss Blandy, in charge of the club's books. During the same meeting, discussion included the lending terms (two weeks), as well as late fees (two cents per day). In June of 1896, as part of a discussion about the club's literary programming, the Literary Committee was "instructed to buy whatever books they think necessary" for the organization's upcoming club year.

On September 14, 1896, "an entertainment for a library" was mentioned. Two months' later, conversation continued as the club decided to organize an event on "January 27 for the benefit of a public library." During the meeting "committees were appointed for seeing about the hall, music and entertainment."

In addition to hosting public fundraisers, the club also organized "subscription fundraisers" – letter writing campaigns – and implemented them within their social networks. Clubwomen used their connections with other social, civic and community based groups. Members capitalized on relationships between Prescott families, in addition to communicating with friends and acquaintances across the country. In January 1897, an S. Don Elrods of Detroit is referenced in the meeting minutes. The club had received his letter "which contained $5.00 towards the Library fund." Today that donation would be worth approximately $150.00.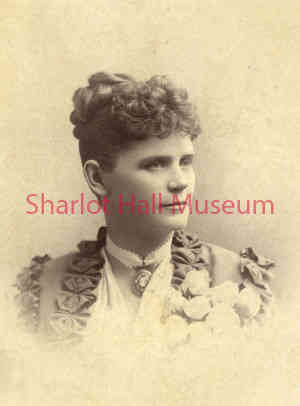 Over the following weeks, various efforts of club members added up. In February, Mrs. Goldwater "reported that $125.00 had been subscribed towards the Library fund." Just one month later, the women had collected and placed into the fund a total of $486.50 – worth approximately $14,966.00 today. During this time, the clubwomen also elaborated on their ideas for a public library. At the February 15 meeting, "a motion was made to form a library association which was fully discussed and carried." They discussed a membership fee and organized a range of committees to work on the association's Constitution and By-Laws, among other things.

Although it would take six more years, countless hours of work and dedication by club members, and the financial assistance of Andrew Carnegie, the Woman's Club of Prescott (later renamed the Monday Club), fulfilled its goal of opening a public library in 1903.

The Monday Club of Prescott is more than a social organization. Their interest in a public library and their subsequent work in collecting books and fundraising illustrated their willingness to invest in the Prescott community and its future. This investment endures today as the club continues to serve local residents through volunteering, fundraising and outreach.
"Days Past" is a collaborative project of the Sharlot Hall Museum and the Prescott Corral of Westerners International (www.prescottcorral.org). This and other Days Past articles are also available at https://www.sharlot.org/articles/days-past-articles.l. The public is encouraged to submit proposed articles and inquiries to dayspast@sharlothallmuseum.org. Please contact SHM Research Center reference desk at 928-445-3122 Ext. 2, or via email at archivesrequest@sharlothallmuseum.org for information or assistance with photo requests.