By Susan Cypert
The hospital situation in Prescott when Dr. Florence "Pat" Yount was practicing was not good. In 1878 the sisters of St. Joseph built the first hospital in town for miners, but it only lasted until 1885 when Bishop Bourgade had them turn it into a school. In the 1890's the Sisters of Mercy founded a small hospital in a vacant house, then built a larger, more modern facility in 1903, which burned down in 1940. Many women in town opened their homes to patients, especially pregnant women from rural communities who came into town close to their due dates. In fact, Florence herself gave birth to her son, John Edward Yount, at the home of registered nurse Catherine Lennox on September 6, 1940.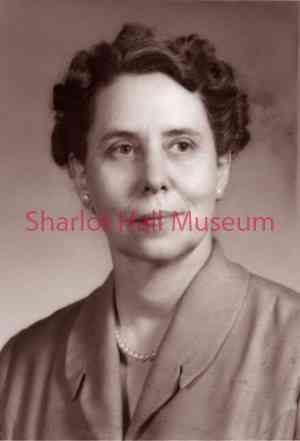 During WW II, most of the younger doctors left to serve in the war, including Florence's husband Ned. She, her father-in-law and other older physicians cared for Prescott's growing population, and her obstetrics practice grew. "I delivered seven hundred or more babies before the men doctors got back" she once said.

It became clear by then that Prescott needed a community hospital, so Florence headed the drive to find space and needed medical supplies for the Prescott Community Hospital, which opened on March 1, 1943, in an old vacant elementary school building at the end of south Marina Street. Florence delivered the first baby at the new facility that evening.

After several years, the community outgrew that hospital, and once again led by Florence, the medical community began a campaign to build a new larger and better-equipped hospital to meet the needs of the growing Prescott community. During the polio epidemic of the '40's-'50's, she led the polio campaign for Yavapai County with the goal of immunizing everyone.

Florence and her husband retired from medicine in 1973. She always had other interests outside of medicine, including working in pastels as a charter member of the Mountain Artists Guild, gardening, "rock hounding" and baking hundreds of cookies every year in her "Yount Cookie Factory" to give to friends and patients on Christmas Eve.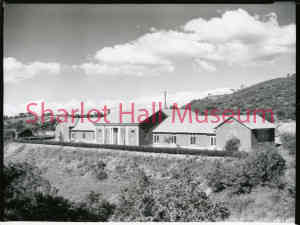 Having married into an early Prescott family, Florence was interested in Prescott and Arizona history. She particularly enjoyed learning about the medical remedies practiced by the pioneers in the 1800s, such as gathering and drying certain leaves for special teas and growing herbs for certain illnesses.

She personally knew women like Sharlot Hall, Viola Jimulla and Frances Munds, history makers in their own right. She initiated research into the possibility of making the whole of Prescott an historic district; the petition to the city council failed, but her work was the basis of further research in the early 1970s by the Yavapai Heritage Foundation that led to the later establishment of the Courthouse Plaza and forty-four buildings as a National Register Historic District. For many years she was an active member of the Sharlot Hall Museum and helped in the acquisition of, moving and restoration of the John C. Frémont house from Union Street to the museum grounds. She was also instrumental in the establishment of the Territorial Women's Memorial Rose Garden at the Sharlot Hall Museum.

Dr. Florence "Pat" Yount died November 25th, 1988 and is buried in Mountain View Cemetery. She was posthumously inducted into the Arizona Women's Hall of Fame in 1990.

"Days Past" is a collaborative project of the Sharlot Hall Museum and the Prescott Corral of Westerners International (www.prescottcorral.org). This and other Days Past articles are also available at https://www.sharlot.org/articles/days-past-articles.l. The public is encouraged to submit proposed articles and inquiries to dayspast@sharlothallmuseum.org. Please contact the SHM Research Center reference desk at 928-445-3122 Ext. 2, or via email at archivesrequest@sharlothallmuseum.org for information or assistance with photo requests.