By Mick Woodcock
Because of the unruly activities in Fort Whipple's enlisted ranks, the local newspaper felt it necessary to call the officers of the fort into question about soldier-related shootings, but reminded all in an October 1867 notice, "In Force. – The act of the Legislature regarding the use of fire arms in towns, and the vagrant act are now in force."

Not all violent acts were committed in town. According to a November 1867 article, there was a "Shooting At The Post. – On Sunday evening last, Private Dill, of Co. I, Eight Cavalry, shot Sergeant Smith, of the same company, while the later was lying in bed. The ball struck the Sergeant's nose, followed the bone downward, and lodged in his neck. We believe the ball has been extracted, and the Sergeant is able to get around. At the same place, in a drunken row in the corral, Bugler King, of Co. I, shot private Lee, of the same company, in the left breast, above the nipple. The wound is a serious one, and Lee, it is supposed, will die."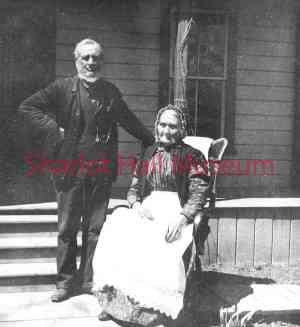 In December, another article stated, "Free Fight. – some soldiers belonging to the escort that came in with Major Krause, got on a bender on Wednesday evening, and in returning from town to the post, engaged in a pistol skirmish, which resulted in two of them getting wounded. One was carried off the gory field by his comrades; the other was found next morning, by some citizens, stretched out, like a warrior taking his rest. On the ground where the bullet had tumbled him."

Saloons were also scenes of interaction between soldiers and townsmen. July 1868 saw two soldiers from Camp McPherson enter Cal Jackson's saloon on Montezuma Street and verbally abuse the barkeeper, Joe Todd. They were thrown out but went back to camp for their firearms. When they returned and attempted to shoot Todd, they were arrested by Deputy Sheriff Brooks, taken to jail and released the next morning.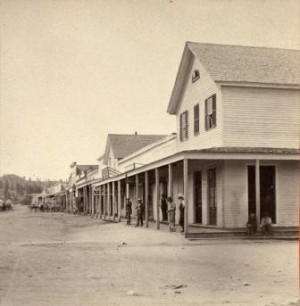 In October, at noon on a Thursday, two somewhat intoxicated soldiers entered the Montezuma Hotel's dining hall. They were doing well until one jumped up and started yelling at other people seated at dinner. When asked by owner Joseph Ehle to sit down and shut up, he refused. Ehle then threw the man out of the restaurant. The soldier tried to re-enter the restaurant with a knife drawn. Mr. Ehle hit him with a chair and re-entered the hall, followed by the soldier, who again tried to cut him. About this time, one of the boarders, Mr. St. James, drew his revolver and threatened the soldier. The soldier ran into the street, was arrested by Justice Barnard and turned over to his company officer, who promised to punish him for his acts.

In November 1868, one of Prescott's citizens was arrested for firing his pistol at a soldier standing at the Arizona Brewery's bar on Thanksgiving evening. No other details were available other than the shooter spent the night in jail and received a twenty-five dollar fine. Apparently, the soldier was not at fault this time.

Despite all this, a July 1868 article in the newspaper stated, "'Quiet, Orderly town.' – That is what a lady who recently arrived here from California remarked to us the other evening, while speaking of Prescott, and indeed it is the general remark of all strangers who come here from old settled countries."

Next week – editorial opinion about the bad boys in blue.

"Days Past" is a collaborative project of the Sharlot Hall Museum and the Prescott Corral of Westerners International (www.prescottcorral.org). This and other Days Past articles are also available at https://www.sharlot.org/articles/days-past-articles.l. The public is encouraged to submit proposed articles and inquiries to dayspast@sharlothallmuseum.org. Please contact SHM Library & Archives reference desk at 928-445-3122 Ext. 2, or via email at archivesrequest@sharlothallmuseum.org for information or assistance with photo requests.