By Stan A. Lehman
As told to his sister, Carolyn Lehman Elfelt
Stan Lehman grew up in a rodeo town, Abilene, Kansas, where the highlight of summer vacation was the Wild Bill Hickok Rodeo. When Stan moved to Prescott in 1971 to practice law, he happily became involved in the Prescott rodeo—the World's Oldest Rodeo®.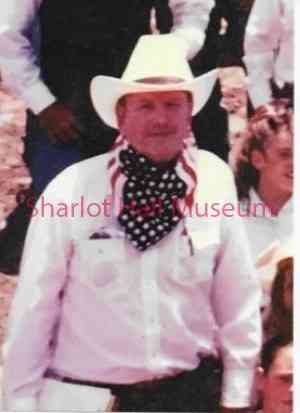 In 1985, realizing that "Prescott Frontier Days®" and "World's Oldest Rodeo®" needed interstate commerce protection, he worked with a patent attorney in Alexandria, Virginia to register them with the U.S. Patent & Trademark Office. Service marks were issued for Prescott Frontier Days® on April 9, 1985 and for World's Oldest Rodeo® on August 6, 1985.

In October of 1985, Pecos, Texas challenged Prescott's claim due to a game of Trivial Pursuit. Some neighbors in Pecos were playing Trivial Pursuit, Genus II Edition. A question in the Sports & Leisure category asked: "What rough-and-tumble western sport was first formalized in Prescott, Arizona"? The answer? Rodeo." "Isn't Pecos supposed to be the place where the rodeo started?" asked one of the players. So began the battle between Pecos and Prescott over where the first rodeo took place.

The Director of Pecos's Department of Tourism and General Development instructed the City Attorney to address the matter. The City Attorney wrote a letter to Selchow and Righter, Inc., the game's manufacturer, threatening to sue if they didn't retract the answer. The attorney emphasized, "we at Pecos take our rodeo seriously."

When Prescott officials learned of Pecos's protest, they referred the matter to Stan Lehman, attorney for Prescott Frontier Days® and the World's Oldest Rodeo®, who fired off his own letter to Selchow and Righter Co. emphasizing that Prescott also takes its rodeo seriously and putting the company on notice that if a retraction was given to Pecos, a lawsuit might follow.

He also noted that Pecos's claim was easily made but impossible to substantiate by any authentic documentation printed at the time the event occurred. "What apparently occurred at Pecos in the early days was the same as we call jack-pot roping today. This is far different from the Cowboy Tournament (Rodeo) that the Prescott merchants organized and put on during the Fourth of July celebration in 1888."

Stan argued the Prescott event was unique in that:
1. It was organized by a local committee which included Mayor Mike Goldwater (local merchant and grandfather of Senator Barry Goldwater), and Mike Goldwater's son (Barry Goldwater's uncle).
2. It was documented several days after it occurred by an announcement in the Journal-Miner newspaper, verifying the event took place..
3. An admission fee was charged to spectators.
4. Prizes and a trophy were awarded to bronc riding and single steer roping winners.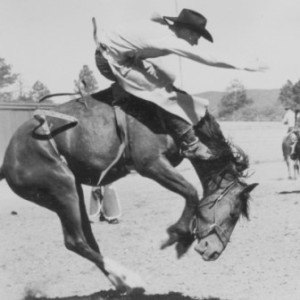 Prescott historian Danny Freeman, who was born in Texas, noted Pecos celebrated its rodeo's fiftieth anniversary in 1979 and four years later proclaimed its rodeo's centennial. Mr. Freeman commented that these anniversary dates were a stretch—even for a Texan.

Horn Abbot Ltd., the company who owned the trademark for Trivial Pursuit®, was the only one who could create or change any game material. On March 6, 1986, the company contacted the Pecos City Attorney to let him know that, "having reviewed the matter, Horn Abbot, Ltd. stands by the question and answer as formulated in the game, on the card and in the category above-referenced."

No further legal action was taken by either Pecos or Prescott.

Today, if you Google "the oldest rodeo in the world," many cities are listed as claiming this title. However, if you Google "World's Oldest Rodeo®," up pops Prescott, Arizona in all its historical glory and tourist appeal.

"Days Past" is a collaborative project of the Sharlot Hall Museum and the Prescott Corral of Westerners International (www.prescottcorral.org). This and other Days Past articles are also available at https://www.sharlot.org/articles/days-past-articles.l. The public is encouraged to submit proposed articles and inquiries to dayspast@sharlothallmuseum.org. Please contact SHM Research Center reference desk at 928-445-3122 Ext. 2, or via email at archivesrequest@sharlothallmuseum.org for information or assistance with photo requests.